O cantor Marilyn Manson disse em uma entrevista ao site NME que deseja que as pessoas sintam medo em escutar seu novo álbum. O cantor ainda afirmou que nunca teve a intenção de chocar ninguém e que pretende é "confundir as pessoas".
Manson, que lançou seu último álbum "Born Villain" dia 1º de maio, falou ao site que não se importou se o projeto seria bem recebido pela crítica, desde que as pessoas que escutem as músicas admitam que sentem "medo" de seu novo som.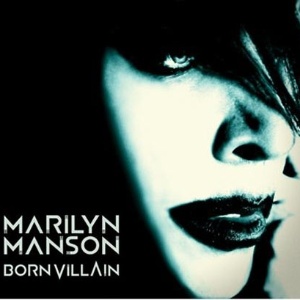 Questionado sobre o álbum e seu legado, o cantor disse que nunca tentou ser chocante para as pessoas: "A única coisa que você pode fazer é confundir as pessoas, pois isso as farão pensar. E a arte de confundir e o caos é o jeito de fazer as pessoas pensarem, o modo de catalisar uma mudança".
"Eu sempre tenho que me lembrar que eu nunca quis boas críticas sobre o meu trabalho. O que eu desejo é que as pessoas tenham medo - e através do medo possam vir a ter respeito".
Manson ainda revelou que seu novo material foi influenciado pela peça do dramaturgo William Shakespeare, Macbeth, e pela coletânea de poemas de Charles Baudelaire, The Flowers Of Evil. Os escritores seriam em parte responsávelo pelo tom sombrio do novo trabalho do músico.
"Este não é um álbum que você coloca num site de serviços de encontros, não é um jeito de conseguir garotas", ele afirma; " No entanto, é o jeito de fazer garotas gostarem de você, porque as pessoas são atraídas pelo perigo. Eu sou. Quando você vai a um parque de diversões e uma placa diz ' Vá por sua conta e risco' esta é a primeira atração que você quer andar".